Best Before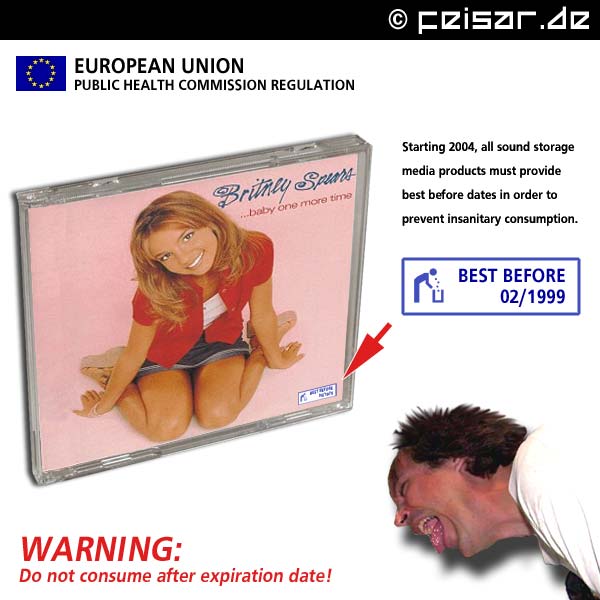 (A.S.)
Kommentare
24/05/2004 | Patrick
Very funny. Especially the Icon of the vomiting guy. Looks a little bit a icon from dotcomtod.

Patrick
24/05/2004 | Rainer
Na endlich. Den Casting-Show-Hits geben wir dann eine Lebensdauer von maximal einer Woche. :)
08/06/2004 | Weeee
nach dem saufen und dir ist nicht mehr schlecht
lo0ol
11/06/2004 | Mike
Haha!
Please send one of this to Mrs. Spears!
21/06/2004 | Red
Recht hat er!
Früher war sie wenigstens süß...
08/09/2004 | intrance
Kann das sein, dass die meisten CD's schon vor dem Verkauf abgelaufen sind? Die haben bei mir ähnliche Effekte, auch wenn sie ganz neu sind ;>
15/09/2004 | Lichti
Zum Glück ist die nicht ansteckend...
10/05/2016 | Boss
fiinndg this post. it's just a big piece of luck for me.
Mein Kommentar